Pearls litter born 3,8, 2023 2 blue merles males,2 black tri females,1 red merle female,3 red tri males, 1 red tri female , taking deposits at present time call for more information 478-233-0199.
COWGIRL PUPS BORN 3-18-23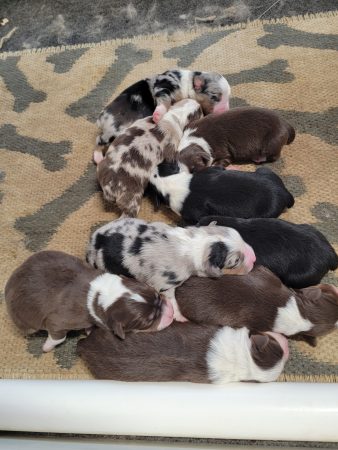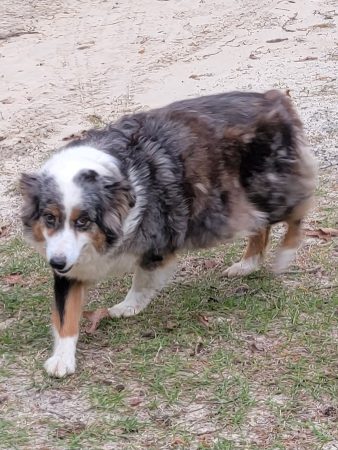 PEARL DAM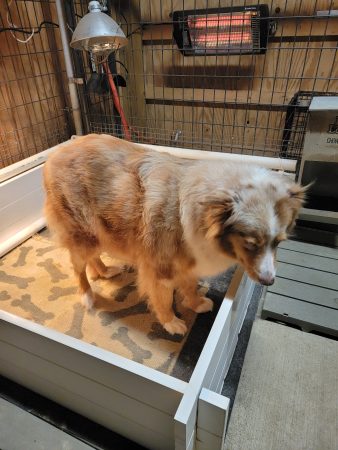 COWGIRL DAM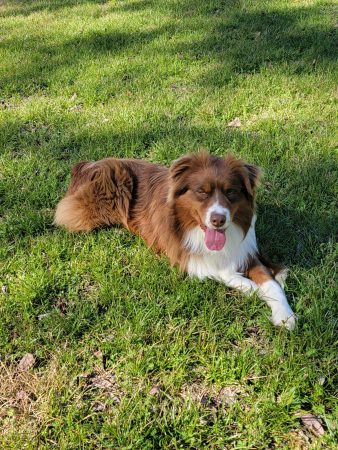 MCCALL SIRE
If you want to get on waiting list you need to put in a deposit. Click on buying facts and read all information then call (478-233-0199) or email horseshoeweaver@yahoo.com to let me you want to be on waiting list. When you are on waiting list you be given a pick number first come first served .
---
Australian Shepherds start exploring their environment and growing adventurous from a young age. All of my Australian Shepherd puppies are acclimated to the outside from an early age, so they grow into healthy, hard-working, athletic dogs, just like their parents. The puppies are socialized with other dogs, people and animals to develop their fun-loving character and introduce them to training techniques. All Aussie puppies for sale are descendant from active working dogs and loving family pets, and they inherit the same trainable attitudes and dedicated personalities. Puppies are available throughout the year in a variety of colors depending on their parents, including black tri, red tri, blue merle and red merle. If you are looking for a specific color or gender, check back often to see the latest puppies and upcoming litters, and reserve your preferred puppy early. If you are seeking an active, loyal and adorable pet and working dog to ride with you and your horses, the Australian is your dog. Call to reserve your favorite pup from the pictures or reserve a future pup from upcoming litters.